Best Rate Guaranteed! Vote #1 on TripAdvisor
dining
Hotel Dining at The Whistling Frog in Port Angeles, WA
The Olympic Lodge is pleased to provide casual hotel dining and an on site restaurant for its guests. Our Whistling Frog Restaurant serves a fantastic breakfast menu of warm and cold dishes and a variety of refreshments. When it comes to a delicious breakfast - the Whistling Frog will help you start the day off right. In the evening, throughout the fall and winter season, the Olympic Lodge also provides complimentary homemade soup and fresh-baked cookies for your enjoyment.
For lunch and dinner options off property, there are a variety of restaurants less than a five to ten-minute drive from the Olympic Lodge, including Pho New Saigon Restaurant, Toga's Soup House and Deli, Michael's Seafood and Steakhouse and Sabai Thai.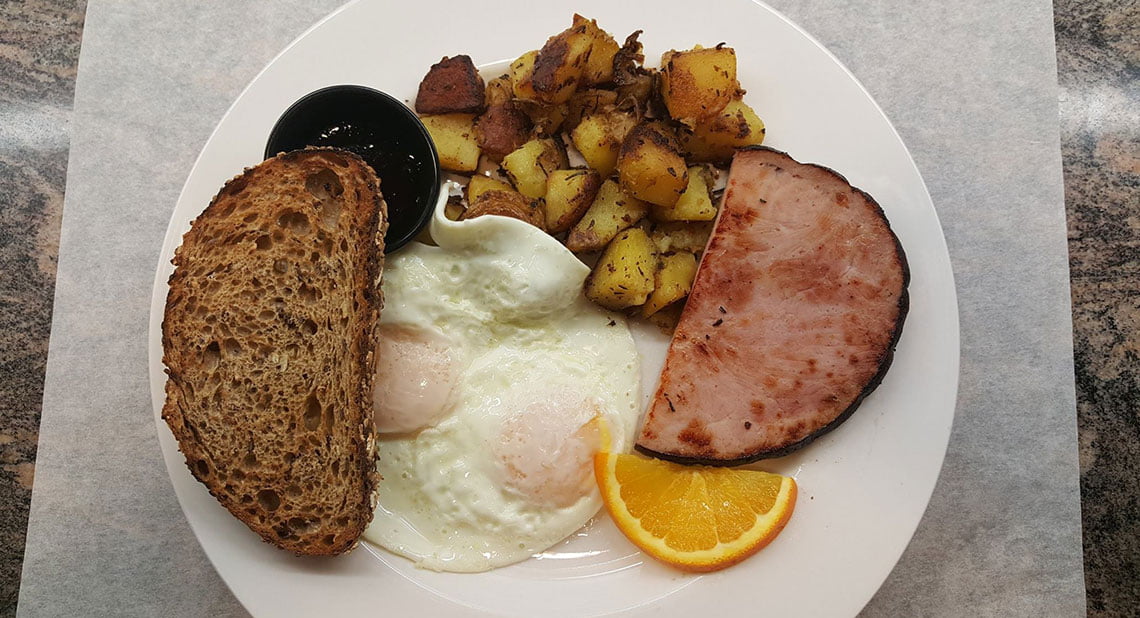 Our Breakfast Service
Feel free to visit our breakfast menu to read about the delicious dishes we offer. The Olympic Lodge also has a kids menu designed especially for the younger people in your family. Our chef uses cage-free eggs, artisan breads, organic milk, house-made granola, locally made jellies and locally roasted organic coffee.
Hours of Operation
The Whistling Frog's breakfast service operates from 6 a.m. to 10 a.m. every day.
Our Fall and Winter Promotion
Don't miss our fall and winter promotion where complimentary breakfast is available to guests that book and stay at a room for up to two people before March 2018. This includes an entree and a beverage of your choice. Start your morning off right at our on-site hotel dining venue. Promotion available at BEST AVAILABLE RATE only. Certain dates excluded from the offer. For questions, please contact our reservation team at 1-360-452-2993.